PETS Boarding Kennel
Testimonials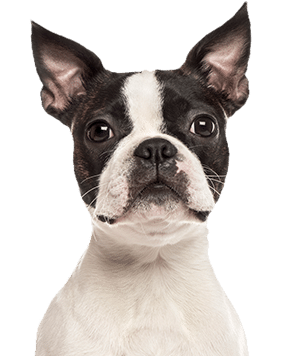 Pet owners love bringing their dogs and cats to PETS!

My border collie can't contain her excitement when we pull in the lane, she absolutely loves coming here for daycare and is always tuckered out when I pick her up. The staff are excellent, very friendly and quick to respond to booking requests. Highly recommended!
We brought our dog, Marley here for the first time. I was a little nervous because he had never been to a kennel before but heard amazing reviews about PETS so we gave it a go. I was so impressed! They are very good with the dogs and they clearly keep a very close eye on them and they know their stuff when it comes to body language and behaviour! They noticed my boy was a little timid and overwhelmed so they made sure to keep him with dogs on the same level as him! I highly recommend PETS!!! My boy had a great time and I know he was very well looked after. Thank you for being so amazing and knowledgeable. Marley will definitely be back again. 
2 months ago my dog Georgia lost her best friend & brother Boss. She never knew a life as the only dog in the house and her separation anxiety started to get worse as she mourned the loss of her buddy. Ever since taking Georgia to doggy day care, she has began to come back to her normally happy, playful self and visit by visit I notice her separation anxiety diminishing. We are so great full that there is such a place close to home. PETS is so welcoming and does an extraordinary job with our animals. Thank you for everything each and every one of you do to continue to make Georgia want to come back.
We had two young, excited aggressive dogs when we started working with Bonnie at PETS, She taught us a lot about positive reinforcement, and positive rewards, body language, games, and so much more, two months later, we have two different dogs! We notice such a change in their behaviour, but we had alot to learn ourselves too. Such a great experience, we have learned so much about our dogs. Great Centre, great people, very thankful we made the choice to speak with a trainer. I would definitely recommend PETS to anyone struggling to learn how to train their dog properly. They really helped our family!
Mom and Dad went to Cuba to see some sun and Shadow went here. I think he had more fun then us! Love the pictures! We always board here and love it. Just knowing Shadow is safe and sound and gets outside to play with all his new friends. Thanks to all at PETS for your care and caring.
My Beagle, Peaches, absolutely loves PETS, greeting owner Karen & staff with full-out body wiggles of happy whenever I drop her off. 
Working from home full-time means I just can't give Peaches the kind of active stimulation she needs everyday, but PETS sure can. Not only does she have room there to safely romp & play, she has great playmates to do it with AND exceptional care & oversight too. 
I've even worked with Karen & Peaches in private training session and been blown away by how affective Karen's work is. Peaches is a much, much happier dog – and I'm a much more relaxed owner.
PETS is among my year's best finds. I can't recommend Karen & PETS highly enough.