Our Services
Dog Boarding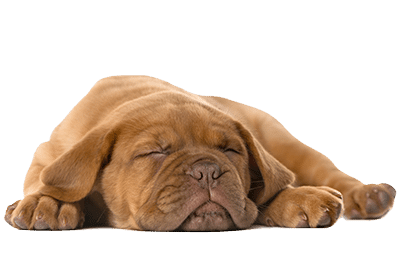 Currently our prices are as follows:
$35 + HST/day for one dog
(half price for each additional dog sharing the same kennel)
Closed Christmas day and New Years day every year.    (No pickups or drop offs on these two days.)
We will also be closed on Jan 28-Feb 11, 2024. There will not be any daycare or boardings booked during that time.
Cancellation Policy- We require 24 hour notice for cancellations. 
Cancellations less than 24 hours from the scheduled drop off time will be charged a $30 + HST fee
We are currently not accepting new customers.
Sorry for the inconvenience.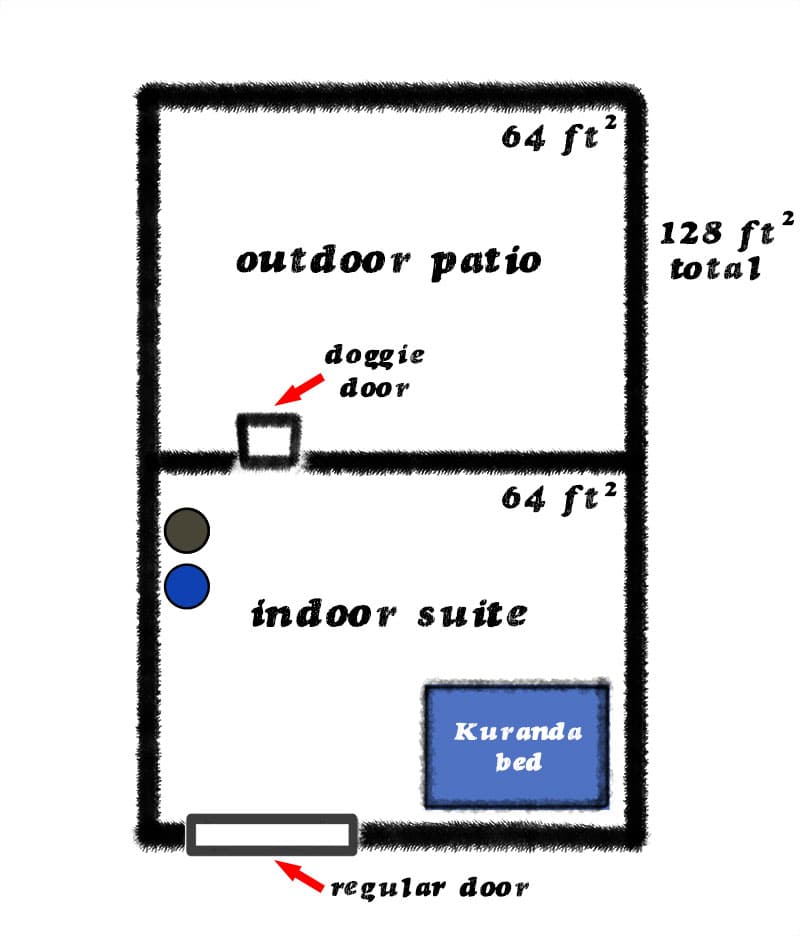 Dog Boarding
Private indoor/Outdoor Kennels
We board dogs of all breeds, sizes and ages. We can provide customized care to ensure the activities and accommodations are matched to your pet's age, personality and needs.
We believe in the benefits of providing private kennel suites for our dog guests where they can relax and recharge in between play sessions in the yards and to allow them to eat and sleep on their orthopaedic Kuranda bed in quiet comfort. Comfortable bedding is provided for each dog to sleep on, although you are welcome to bring your own if preferred. Our spacious individual dog kennel suites include an 8'x8' indoor area with an attached 8'x8' private roofed outdoor patio. Solid walls have been installed between each dog kennel suite, both inside and outside, to ensure your dog or dog family has privacy from neighbouring guests. Through our sound system we play various types of music to help reduce anxiety and promote a feeling of calm in dogs. We use species specific pheromone to help keep your pets feeling calm and secure during their stay. Elevated dishes are available for large and giant breed dogs for added safety and comfort.
We have 4 large fenced outdoor exercise yards that provide a combined play space of over 40,000 sq ft. Each dog gets access to the play yards multiple times throughout the day. Supervised group play sessions are provided for social dogs. Our knowledgeable staff organize dogs into appropriate play groups based on size, temperament and play style. Dogs who prefer not to socialize can enjoy individual time in the yards.
Check out our extra services page to see how you can enhance your dog's experience and enjoyment even more.
* A daycare fee of $16 plus tax will be added if picking up in the afternoon (4-6pm time frame) for the last day of boarding, instead of morning hours.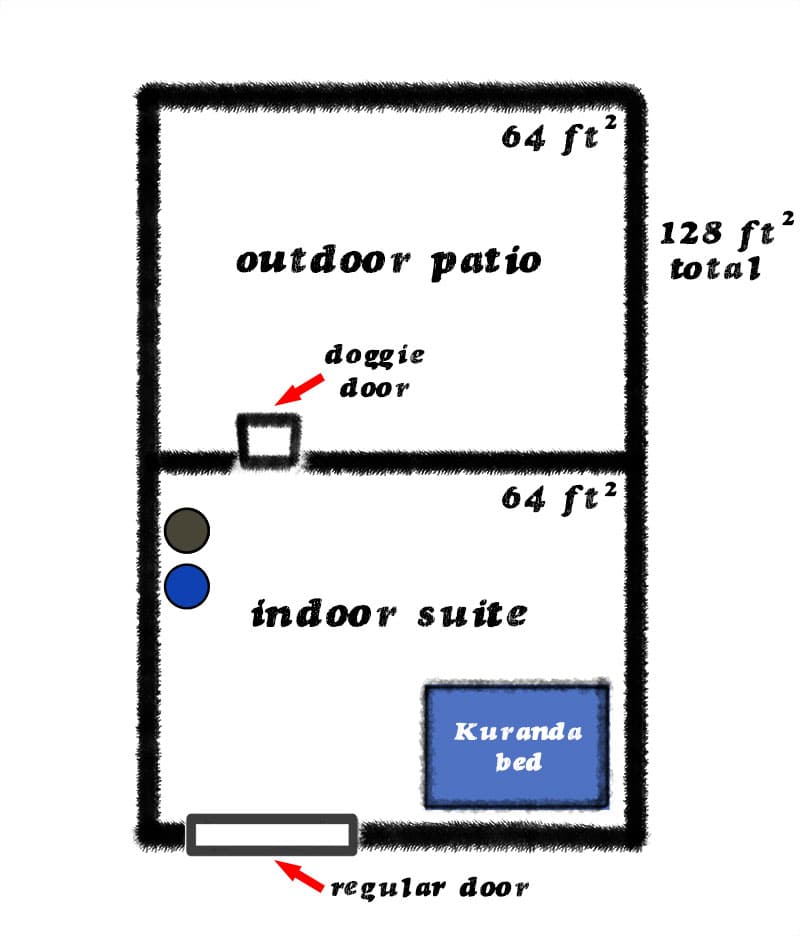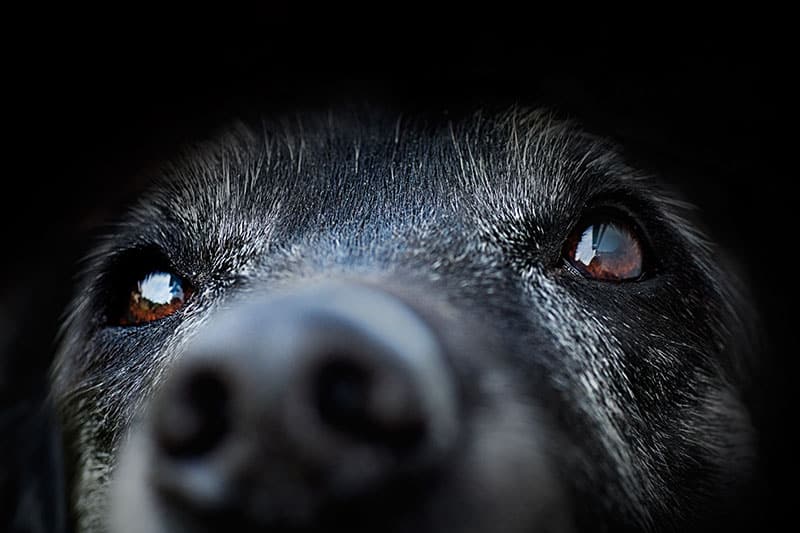 Senior Guests
Perks for Senior Dogs
Senior dogs or dogs with mobility issues will be given a raised orthopaedic Kuranda bed in their private kennel. Option for elevated feeding/water dishes if needed.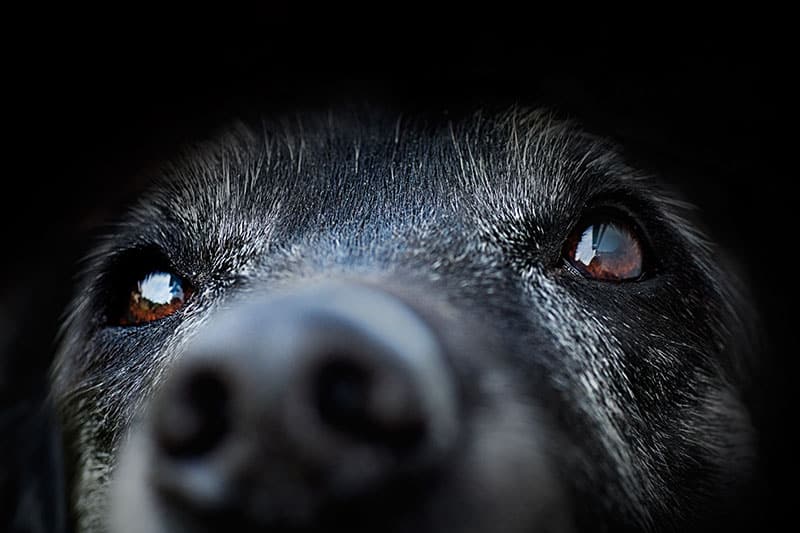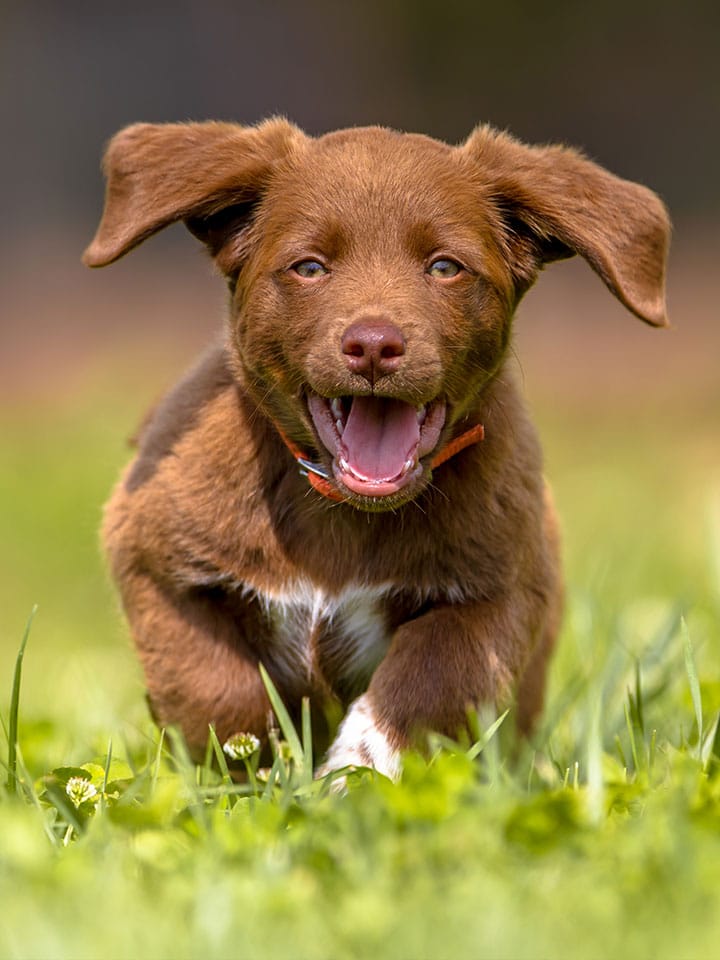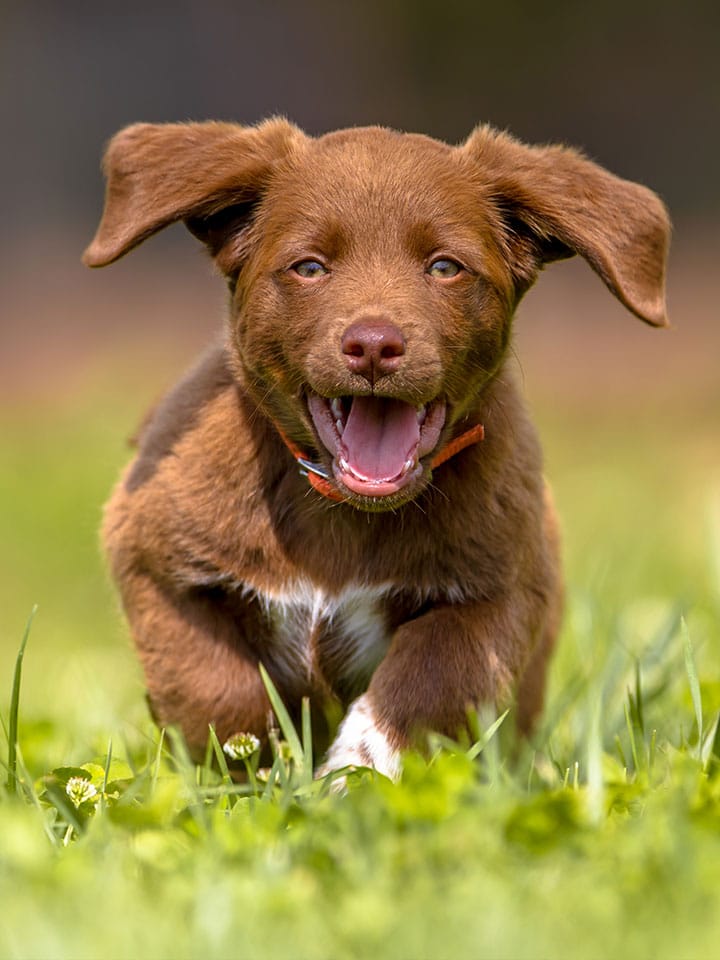 We take puppies as young as 8 weeks of age as long as they have had their Bordetella vaccine and one set of Distemper/Parvo combo (DAPPV) vaccinations. Puppies can benefit greatly from daycare and boarding. Puppies that are exposed to a variety of experiences, people and other dogs at a young age are more likely to be social with others and less fearful of things in their surroundings. We can help with the housetraining process as well with the benefit of continued outdoor access via the doggy doors and frequent visits to the fenced outdoor yards. Your puppy will learn how to play appropriately from dogs of different ages and sizes and learn how to use the right body language cues to communicate effectively with each other. Once your puppy leaves the litter they need to practice body language skills with other dogs to be good at group dog play and interactions.