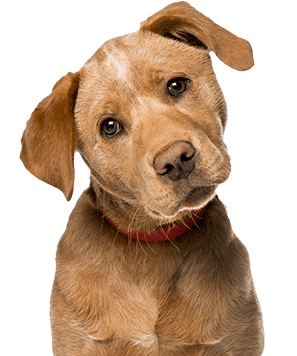 Frequently Asked Questions
1. What are the required vaccinations for DOGS to board in the kennel?
We require proof of vaccination for Distemper/Parvo combo (DAPPV) and Bordetella (sometimes referred to as Canine Cough). All dogs over 4 months of age must have proof of Rabies vaccination. Lepto vaccination and a parasite prevention product are recommended.
2. What are the required vaccinations for CATS to board in the kennel?
We require proof of vaccination for Feline Distemper combo (FVRCP). All cats over 4 month of age must have proof of Rabies vaccination. A parasite prevention product is also recommended.
3. What will my dogs routine be on a typical day in the kennel? How many times will they go outside?
our dog's day will consist of a healthy a mix of activity and relaxation. The day begins with a trip to the large fenced yards for a bio break and a quick play before heading back to their private kennel for breakfast. Dogs spend the next hour relaxing in their suite to allow time for proper digestion before exercising. Then it's time for some morning fun. Social dogs will be matched with playmates according to size, temperament and play style and head out to play in the yards for a couple hours before lunch. Dogs who prefer not to socialize will be given private time in an outdoor yard. All the dogs come indoors to their own kennel for a lunch time break and meal if required. After time to rest and recharge, dogs head out to the yards again for a few hours of outdoor play. If the weather isn't suitable for long periods of outdoor time, the dogs will still go outside but for shorter periods of time. Dogs staying over-night will eat dinner in their kennel followed by quiet time to digest before their last excursion to the play yards before bed. All dogs have their own doggy door to their private patio if they need a bio break or want to enjoy the outdoor country setting when not in a play yard. 
4. What are your hours over the holidays?
We are open 7 days a week, except December 25th and January 1st (although the boarding kennel is fully operational on these days, our office is not open for pet drop-off or pick-up). We will also be closed for 2 weeks around the beginning of February each year (these dates will be posted in advanced on the website.)
We are open 8am to 10am & 4pm to 6pm – 7 days a week on all other days.
5. How many dogs and cats can you board in your facility?
We have 35 dog kennel suites and 2 cat condo suites. Suites can accommodate more than one family dog or cat.
6. Are the kennels heated? Do you have air conditioning in the summer?
Yes, we have in-floor heat and overhead radiant heat in the kennels to keep all pets nice and warm in even the coldest weather.  All kennels also have Kuranda beds and blankets to snuggle up into. For the warm weather we have an air conditioner/dehumidifier system to keep the kennels cool and comfortable. The air ventilation system keeps the air circulating and fresh year round.
7. How big are the dog kennels?
Our spacious dog kennel suites are made up of an 8'x 8' indoor kennel with an attached 8'x 8' private outdoor patio connected through a doggy door. This provides a total of 128 square feet per kennel, giving your dog lots of room to eat and drink on one side and sleep on the other. It also gives multi dog families ample room for shared accommodation. Each kennel suite is separated by solid walls indoors and outdoors to provide your dog with privacy from other guests.
8. What do I bring when I drop my dog or cat off for boarding? What do you provide?
Items to Bring
The only items required are proof of vaccinations and your pet's food. You are welcome to  bring any items that will help your dog or cat feel at home: beds, blankets. Please leave metal dishes at home as they may be mistaken for our dishes.
Items Provided
We provide stainless steel dishes, blankets and an elevated orthopaedic Kuranda bed in the dog kennels to give your dog a choice to sleep on the heated floor or on a bed. These specially designed beds provide comfort and joint support are also chew-proof.
The cat condos are equipped with cat Kuranda bed, perches, shelves, scratching posts, litter boxes and bowls.
9. What extras can I add to my dogs stay?
Additional extras that can be added for your dog are:
a frozen stuffed Kong
trail walk in the forest
nail trim
bath/dry
enrichment to boarding (see next question)
ball throwing 
brain games (puzzles)
treat search in the play yard
* Extras are available at additional fees please look at our Add On Services page for pricing information.
10. What is enrichment to boarding?
Enrichment to boarding is a chance for your dog to get additional one on one attention. One-on-one snuggle time in their kennel with a relaxing canine massage is also provided. Enrichment can be modified to suit the individual needs and preferences of your dog to maximize their enjoyment during their stay.
11. What is your address? How do I get there?
Our 911# is 81028 London Rd (Hwy 4).  We are located 3km north of Clinton on the east side of the road. If you are coming from Clinton we are on the right hand side. If you are coming from Blyth direction you will be turning left into our driveway. It is harder to spot from this direction so watch for our PETS sign and the large fenced play yards.
Check out our contact page for a Google map to our location.
12. Do you do grooming?
Yes, we do basic grooming. We base the price of the baths on the size and hair coat of your dog. Nails are included in the price of a bath. Nail trims can be done separately any day, booked as an appointment or done during daycare or boarding. We do not offer pet hair cuts. 
13. What is Kennel Cough (also known as Canine Cough)?
Kennel cough is a contagious canine respiratory infection similar to a common cold in humans.  The Bordetella vaccine does not cover all strains, so it is possible for your dog to contract a respiratory infection in any group setting or location where other dogs have been such as parks, sidewalks, grooming facilities, veterinary clinics, training facilities, pet stores and kennels.  Here is an online article that gives more information on kennel cough.
all breeds ages and sizes welcome
FREE daycare for puppies aged 8-12weeks
playmates matched by personality and play style
over 40,000 sq ft of fenced play yards
healthy mix of relaxation and play
lots of add ons to enhance the day
private spacious indoor/outdoor kennels
knowledgeable and passionate staff
comfort, safety and health priority
healthy mix of relaxation and play
playmates matched by personality and play style
lots of add ons to enhance the day
climate controlled facility
spacious cat condos 
cat area separate from dogs
multiple perches and hiding spots
enrichment toys and tunnels provided
healthy mix of activity and relaxation