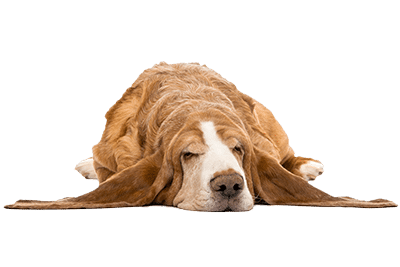 Comfort, Health and Safety Features
With our family home located just feet away from the kennel, we can provide around the clock care. Our high tech security system includes burglar protection and smoke, fire, CO, and water sensors. We maintain a high level of hygiene to prevent the spread of germs from one pet to another. Each kennel, along with the bedding and bowls are cleaned and disinfected thoroughly between guests using veterinary grade disinfectant. Fresh drinking water is available indoors and outdoors at all times.
Our year round ventilation system keeps the air circulating and fresh. We have a state of the art air conditioning and dehumidifying system to keep your pet cool in warm weather even in high humidity and temperature conditions. Our in-floor and radiant heating systems keep your pets toasty warm even on the coldest days. Raised Kuranda orthopaedic beds are provided in each kennel. Senior dogs or those with mobility concerns are provided with a Kuranda bed and elevated food and water dishes are available for large breed dogs.
Our kennel features a sound system that plays various types of music to help promote relaxation in dogs. We use species specific pheromones to help keep your pets feeling calm and secure during their stay.
All fences extend underground to ensure your dog is securely contained. The play areas are directly attached to the kennel building to keep everyone safe when going in and out of the yards. 
All dogs and cats must be up to date on the following vaccinations:
Dogs
: Bordetella (Canine Cough), Distemper/Parvo combo (DAPPV) and Rabies (dogs over 4 months of age). Lepto vaccination is recommended.
Cats: Distemper combo (FVRCP) and Rabies (cats over 4 months of age)
We recommend your pet is on a parasite prevention program.