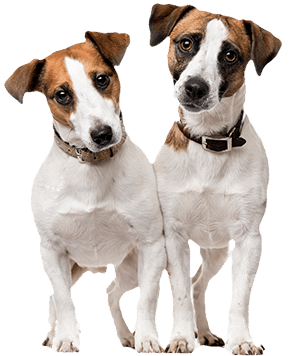 **EXCITING UPDATE!!**
There will be NEW OWNERSHIP of the kennel as of April 10th, 2021. I am excited to announce the new owners Jason Vander Velde & Jenn Williamson and their two children Cody & Brooke.
All your PetExec bookings and daycare packages will remain the same. You will start to see Jenn in the kennel over the next few weeks as we transition to the new ownership. She is excited to meet all of you and your pets!
Jason Vander Velde & Jenn Williamson

New Owners
More information coming soon!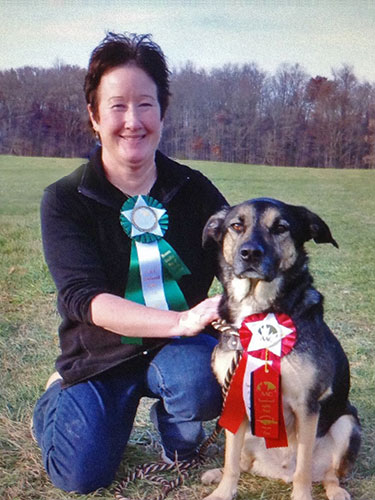 Bonnie has certificates in puppy training, aggression issues, recalls, loose leash walking and canine first aid. In addition, she has extensive experience training her own dogs as good canine family members as well as agility. Bonnie has completed the requirements to be registered as a Certified Professional Dog Trainer–Knowledge Assessed, a positive training method which requires a high level of knowledge about dogs including learning theory, instructional skills, ethology, equipment and animal husbandry. She teaches group puppy classes, group adult dog classes, private lessons for behaviour modification (jumping, barking, fear behaviours, housetraining, sibling rivalry between pets), as well as workshops devoted to specific topics such as Recall Training or Loose Leash Walking.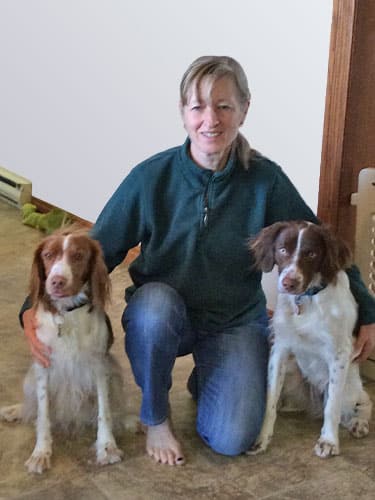 Joanne's dog training education began in 2003 when Charlie, an 8 week Brittany Spaniel, joined her family. Although she had read every book in three libraries in preparation for her first family dog, she realized that further assistance was needed and signed up for puppy classes with a local trainer. They helped immensely and Charlie excelled. However, some behavioural questions remained and Joanne's quest for dog training information continued with her exploration into the sport of agility. Through the process, Charlie developed from a wild, unmanageable puppy into a calm family member and fun sport partner who loved people, other dogs and the family cat.
Today Joanne shares her life with two other Brittany Spaniels, Lillie and Rockie. Both Lillie and Charlie attained their ATChC titles in Agility Association of Canada agility. Joanne's journey to learn about the individual needs of dogs and appropriate training techniques continues as the information in this area is constantly evolving and changing. She looks forward to drawing on her experiences in teaching in her former career as a health care professional and in training her own canine family members to help you learn how to guide your pup to become a loved and loving family member.