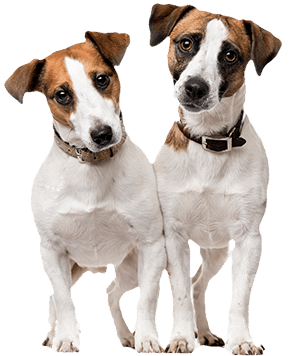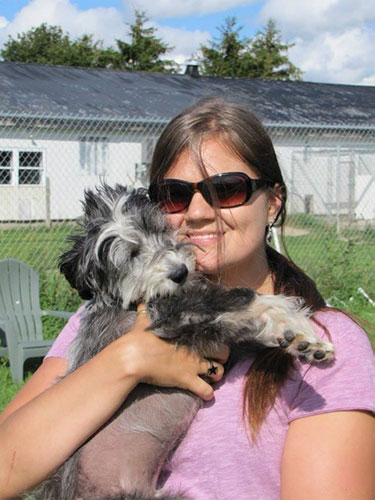 Karen is the owner of P.E.T.S. Boarding Kennel & Training Centre. She has an extensive education in behaviour modification and learning theory, as well as a lifelong experience working with animals, which she applies in her training methods. Raised on a hobby farm outside of Bayfield, with both parents as veterinarians, Karen was able to interact with a wide variety of animals from a very early age which led to her passion for working with animals. Karen studied Psychology at Wilfrid Laurier University in Waterloo and has obtained numerous dog training certifications including Certified Master Trainer and Canadian Canine Trainer. In order to keep current on new training techniques Karen attended a wide variety of professional education conferences and seminars throughout North America. She has worked as a dog trainer at Clinton Veterinary Services and Petcetera in Waterloo, as well as private in-home training. Karen applies positive behaviour modification techniques, using rewards and reinforcement to increase desired behaviours rather than punishing unwanted behaviours. She is committed to making a positive difference in the daily lives of dogs and their owners, helping them to build a strong relationship based on trust, love and respect.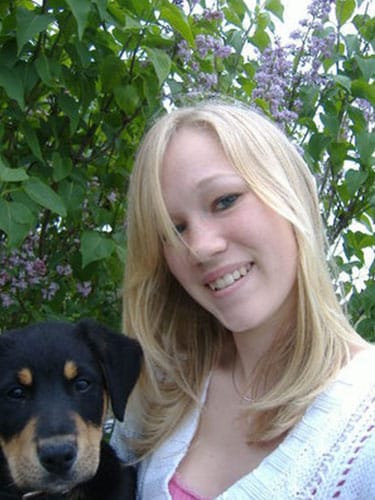 Stacey has been working at P.E.T.S. Boarding Kennel since April 2012. She grew up on a local farm and has always loved animals. In her spare time she enjoyed babysitting neighbours and relatives pets while they were on holidays. She graduated with High Honours from Sheridan College in the Animal Care Program. While attending college Stacey took a grooming course and discovered she really enjoyed it.
Stacey's love for dogs is obvious as well as her talent with them. All of the dogs look forward to greeting Stacey when they come to the kennel. Her calm demeanour keeps the kennel dogs stress free, especially on the grooming table. She also has a keen eye for which dogs will be good playmates, enabling her to sort the daycare and boarding dogs into appropriate play groups. After a busy day of play, your dog will be tired and ready to relax when you get home.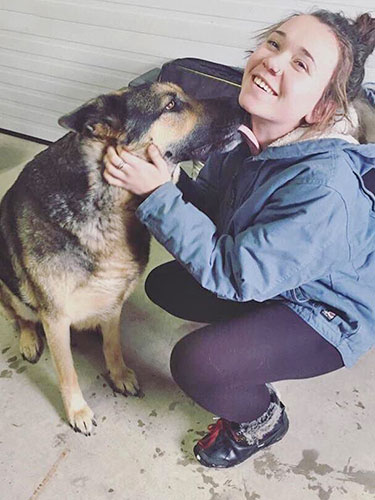 Born in Stratford Ontario, Alexis got her start in the animal field at a very young age as her grandfather, Dr. Herman Theijsmeijer, ran a very busy and successful clinic there for years. When she was old enough to walk, she began interacting with animals inside her home and out, while growing her passion for animal care and handling.
Alexis studied Veterinary Technology at the University of Guelph, Ridgetown. Here she spent time nursing small animals, working on companionship, behaviour, and nutrition for both large and small animals, and even helped halter train calves for the annual spring expo. She has fostered many animals ranging from kittens and puppies, to orphaned squirrels, and continues to help people learn more about how to best care for animals. Alexis recently attended a seminar on dog body language through Global Working Dogs and looks forward to taking part in further animal care and behaviour training courses.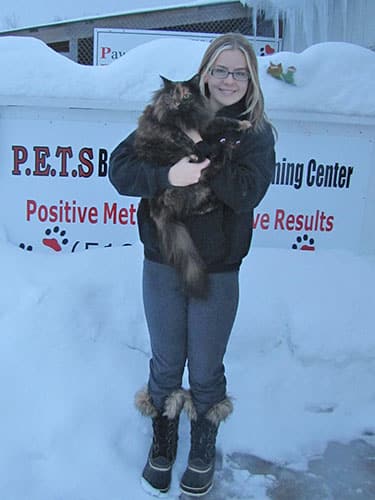 Regan has been working here at P.E.T.S. since February 2012. She is an eager, hard worker who gets all her tasks done in a timely and efficient manner. She works hard to keep the kennels and yard clean so the dogs can enjoy a nice clean environment inside and out. Regan is also wonderful with handling the dogs and cats during their stay. She is kind, compassionate and responsible beyond her years! Regan is working towards becoming a Dental Hygienist so you will see her part time at the kennel between her studies.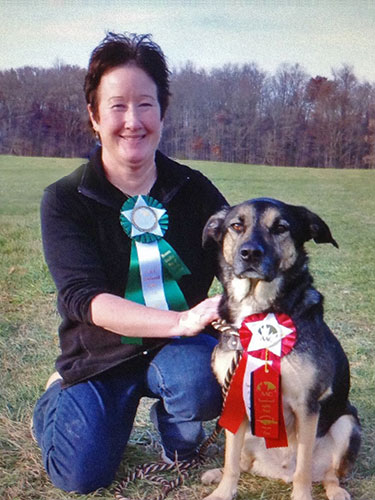 Bonnie has certificates in puppy training, aggression issues, recalls, loose leash walking and canine first aid. In addition, she has extensive experience training her own dogs as good canine family members as well as agility. Bonnie has completed the requirements to be registered as a Certified Professional Dog Trainer–Knowledge Assessed, a positive training method which requires a high level of knowledge about dogs including learning theory, instructional skills, ethology, equipment and animal husbandry. She teaches group puppy classes, group adult dog classes, private lessons for behaviour modification (jumping, barking, fear behaviours, housetraining, sibling rivalry between pets), as well as workshops devoted to specific topics such as Recall Training or Loose Leash Walking.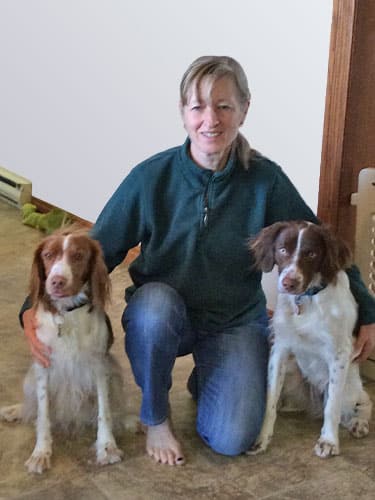 Joanne's dog training education began in 2003 when Charlie, an 8 week Brittany Spaniel, joined her family. Although she had read every book in three libraries in preparation for her first family dog, she realized that further assistance was needed and signed up for puppy classes with a local trainer. They helped immensely and Charlie excelled. However, some behavioural questions remained and Joanne's quest for dog training information continued with her exploration into the sport of agility. Through the process, Charlie developed from a wild, unmanageable puppy into a calm family member and fun sport partner who loved people, other dogs and the family cat.
Today Joanne shares her life with two other Brittany Spaniels, Lillie and Rockie. Both Lillie and Charlie attained their ATChC titles in Agility Association of Canada agility. Joanne's journey to learn about the individual needs of dogs and appropriate training techniques continues as the information in this area is constantly evolving and changing. She looks forward to drawing on her experiences in teaching in her former career as a health care professional and in training her own canine family members to help you learn how to guide your pup to become a loved and loving family member.